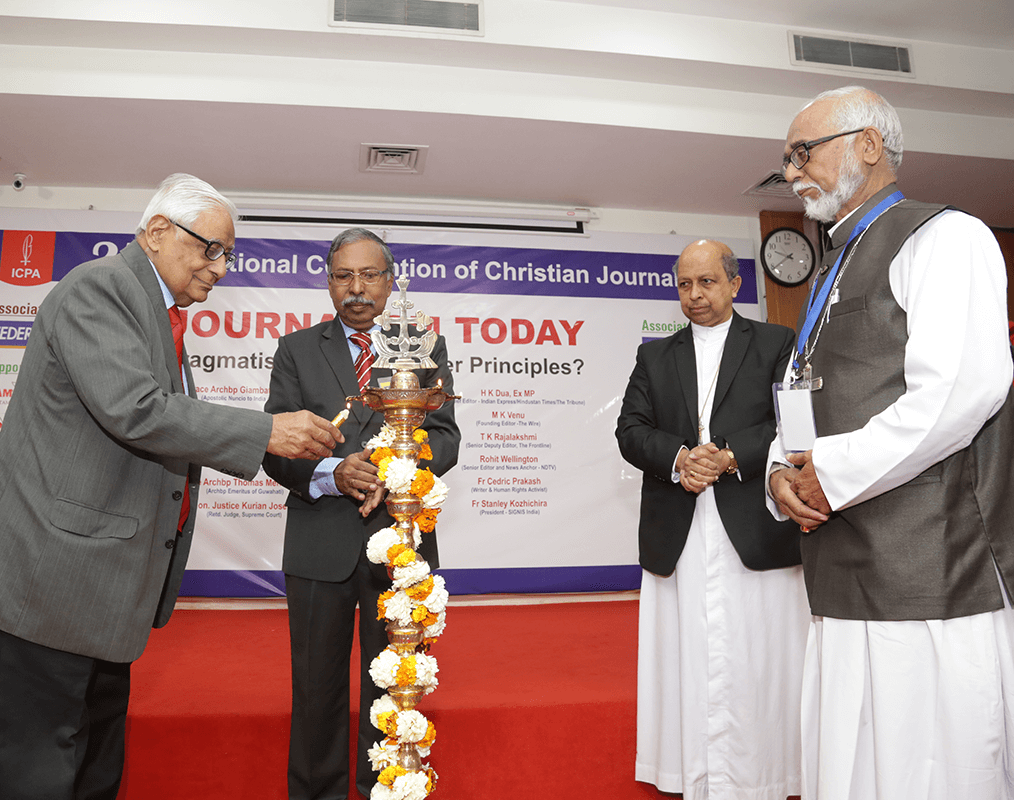 WELCOME TO
Indian Catholic Press Association
The Indian Catholic Press Association (ICPA) is an association of Catholic newspapers and periodicals, news agencies and publishing houses, journalists and teachers of journalism. The ICPA is one of the oldest and most active Catholic press organisations in Asia....
Collaboration with Others
ICPA and its various sister organisations have worked in close collaboration with the UCIP, SACPA, CBCI, its Commission for Social Communications, Signis-India, New Institute of Social Communications, Research and Training (NISCORT), ST PAULS Institute of Communication Education (SPICE) and regional communication centres and organisations.
Download Indian Catholic Press Association (ICPA) membership form to become our member.
ANNUAL CONVENTION
The ICPA has regularly organized, since 1995, what has become an activity of ICPA, the National Convention of Christian Journalists (NCCJ), to bring together Christian journalists from all over the country...
ICPA Awards
Indian Catholic Press Association (ICPA) constituted various awards to honour and recognise the contribution of outstanding individuals and institutions to the promotion of print media in India...